Voice-Acoustic at Prolight + Sound 2022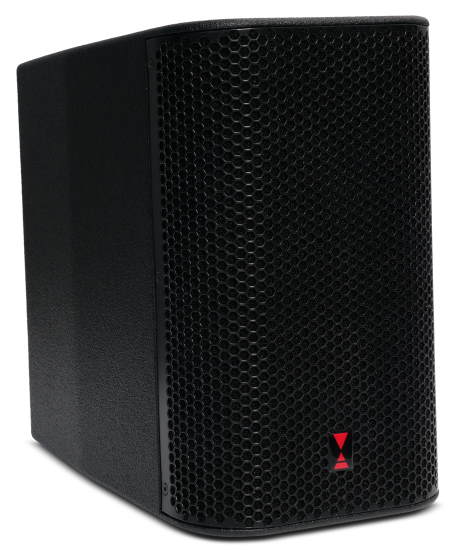 Voice-Acoustic, German manufacturer of high-quality sound reinforcement systems, will be presenting two exciting new developments and a significant hardware update at Prolight + Sound 2022 in Frankfurt. Visitors will have the exclusive opportunity to experience the new products for the first time at the Voice-Acoustic stand. All three innovative new products confirm the company's ongoing commitment to delivering the best possible sound and manufacturing quality - all made in Germany.
The Voice-Acoustic Ikarray Line-Array product family is the perfect choice for medium to long throw applications where smooth coverage is required. The new Voice-Acoustic Ikarray-6 is a symmetrical, ultra-compact 2-way Line-Array loudspeaker equipped with 2 x 6.5" neodymium drivers and a slightly pre-curved vertical array of 8 x 1" dome tweeters with 100° horizontal dispersion. Thanks to the newly developed and innovative 1-point rigging hardware and the beautifully rounded front grille, the Ikarray-6 offers a very elegant appearance for the highest visual demands.
The Voice-Acoustic HDSP-Amplifier series is designed for the highest demands on audio quality and reliability. To be prepared for future requirements, the HDSP-A amplifiers series is extended by a digital input (AES/EBU) and an integrated network switch. The new HDSP-DA amplifier series features the same Digital Signal Processing (DSP) platform and capabilities as the HDSP-DDA amplifiers. As a special feature, a later upgrade to Dante is also possible without any problems. With this innovation, Voice-Acoustic responds to the increasing demands of users for digital connectivity and enables growth in line with their needs. To ensure seamless integration, the new HDSP-DA and HDSP-DDA amplifiers are of course compatible with all HDSP-A models, which are being discontinued with immediate effect.
Another product celebrates its debut at Prolight + Sound and expands the very popular Voice-Acoustic Alea-Series. The new Alea-5 is a 2-way coaxial loudspeaker with a 1 x 5" / 1" driver that impresses with a low cut-off frequency and a wide, smooth sound distribution. With its aesthetic design, compact appearance and 100° radial coverage, the Alea-5 loudspeaker is the ideal solution for a wide range of sound reinforcement applications.
All three new Voice-Acoustic products, the new Ikarray-6, Alea-5 and HDSP-DA, will be on display at Prolight + Sound 2022 in Frankfurt. You can meet the team from 26 to 29 April in Hall 11.0, Stand A01.