Rapid Martin Audio WPL Introduction to Bosnian Live Shows
Major programme of events lined up throughout the year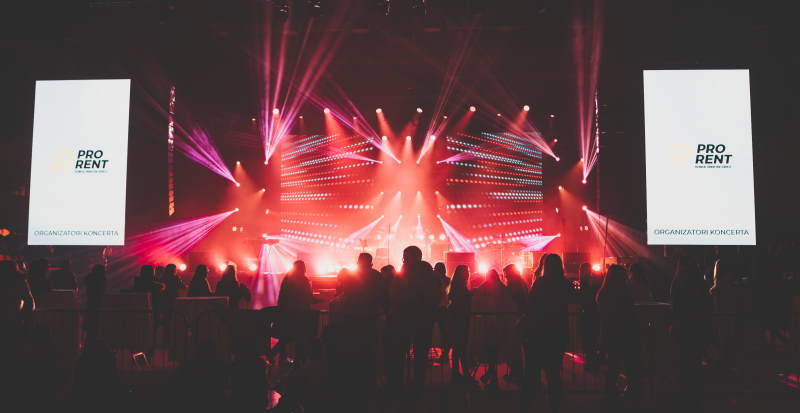 The reputation of Martin Audio's scalable resolution Wavefront Precision continues to spread to all corners of the globe. Last year the company's Bosnia & Herzegovina distributor, SD Sistemi, sold a large WPL system to prominent hire company ProRent, who quickly followed up their initial purchase in September with a further acquisition three months later, with the upcoming events season in mind.
"They really needed a larger system for big outdoor events and for general hire use," reports SD Sistemi's Tijana Milovanovic.
The sale had been initiated as far back as February 2020, but the global pandemic brought a summary halt to proceedings. In the end ProRent committed to the system on brand reputation alone, in time to fire it up for the first time on February 14 in the Borik Sports Hall in Banja Luka for Croatian artist Massimo Savic. ProRent fielded 12 x WPL per side, with SXH218 subwoofers and XE500s - all powered from iKON touring racks.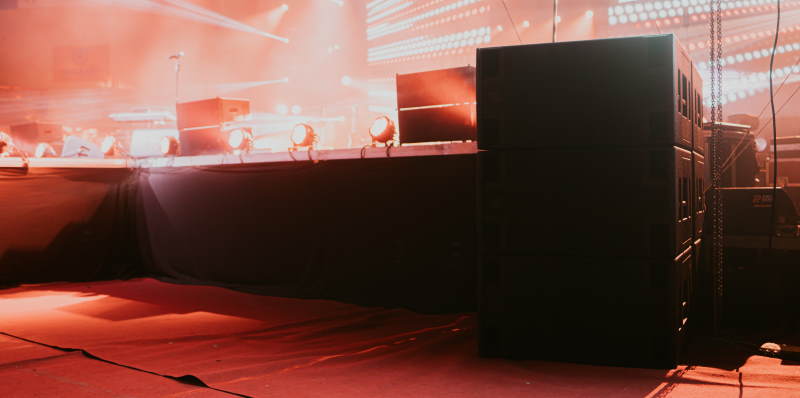 Having received full set-up and operational training from the SD Sistemi technical team - as well as active support from their in-house engineers - the show was an unqualified success, which befitted a Valentine's Day concert.
The event was followed up at the same venue a month later when pop singer (and former Eurovision Song Contest winner), Marija Serifovic, performed to around 4,500 people, with ProRent's Dejan Vuckovic mixing the sound at front-of-house.
Again they fielded 12 WPL enclosures per side, run in 2-box resolution from the iKON amps, with eight WPC per side as outfills and frontfills (also driven in 2-box resolution). These were complemented by six SXH218 subwoofers per side, arranged in end-fire configuration.
ProRent say they have many more large-scale concerts lined up both for WPC and WPL in the coming months at the Castle Banja Luka, including the Moto Fest and performances by regional pop group and singer, Dubioza Kolektiv and Gibonni, in front of more than 10,000 people. And when the festival season kicks in they will be supporting regional folk singer Dragana Mirkovic where 5,000 are expected to assemble at the football stadium in Sokolac (near Sarajevo), and a three-day Summer Garden rock festival in Prijedor (80km from Banja Luka), which is expected to attract 3,000 people each day - one of several festivals lined up during the summer.
For their own part, despite the COVID pandemic SD Sistemi - who are themselves based in Banja Luka - are working hard to build visibility of Martin Audio in Bosnia. "And I think we have been very successful in that," she continues. "Everything in the entertainment industry stopped for almost two years and now we must make up for lost time. We will be using our own demo showroom regularly for promotion and training purposes.
Meanwhile, ProRent - who are Bosnia's largest and most versatile sound rental company - say they couldn't be happier with their acquisition, and according to production manager, Marija Gavric are delighted to be the first company in the entire territory to own a WPL system. Certainly they have a full calendar of events running through 2022 where the Wavefront Precision systems will continue to be put through their paces.