Lake People G103-S Mk II and G103-P Mk II
Professional headphone amplifiers made in Germany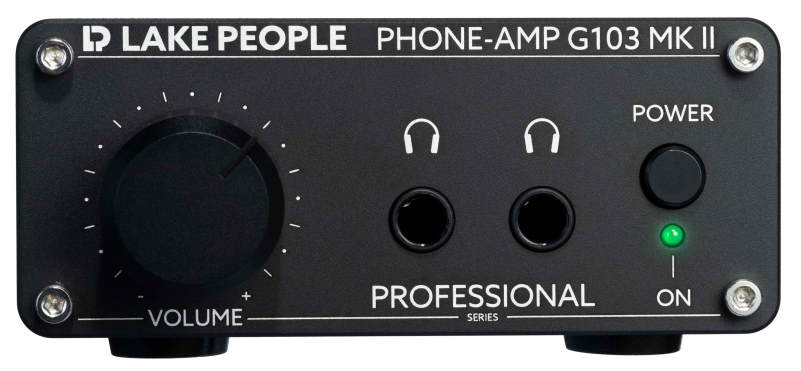 The new headphone amplifiers G103-S Mk II and G103-P Mk II embody the Lake People spirit of continuously improving on existing designs. Faithful to the company's creed of "tools, not toys", the new models offer better performance and practical additional features.
One of the biggest challenges in creating professional-level headphone amplifiers is the appropriate matching to different headphone impedances. Lake People has focused on this aspect for a long time. The new models G103-S Mk II and G103-P Mk II feature five steps of Pre Gain to optimally cater to every set of headphones: -6, 0, +6, +12 and +18 dB. As a result, it does not matter whether the cans of choice work with 16 ohms or a demanding 600 ohms – the Lake People amplifiers deliver ample power while keeping the noise low and also providing precise and delicate volume control.
Lake People headphone amplifiers always boasted outstanding specifications, yet the latest generation was able to improve on them again. G103-P Mk II and G103-S Mk II drive connected headphones with up to 1,240 mW. Signal-to-noise ratio and crosstalk attenuation were also improved further. Impressive specifications like this make the new models ideal companions for the most demanding tasks, including mastering.
Both G103-S Mk II and G103-P Mk II provide the exact same high-quality amplification for up to two sets of headphones at once. The G103-S Mk II accepts input signals via unbalanced RCA connectors, while the G103-P Mk II offers balanced XLR inputs. With these two models, Lake People offers the right configuration for almost every application, allowing for integration in various setups.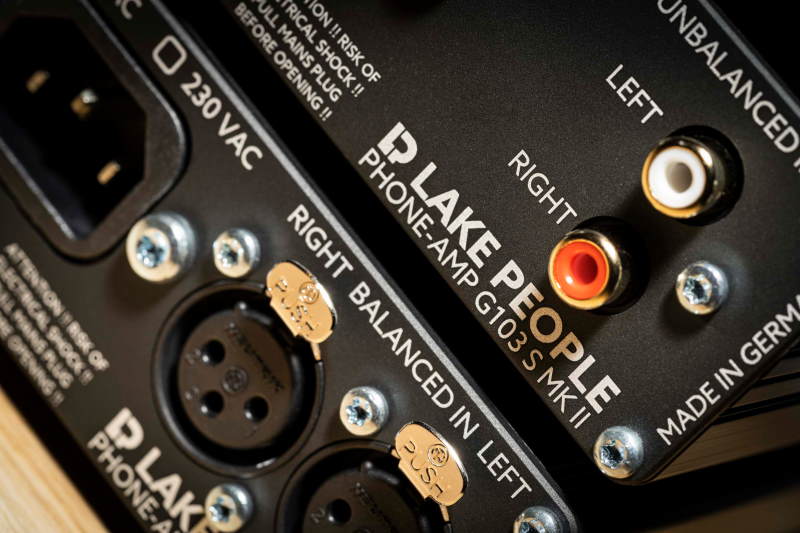 Like its predecessors, the latest generation of Lake People headphone amplifiers features compact housings made from black anodised aluminium that can easily take the occasionally rough treatment in everyday studio use. The volume control is realised with highly precise potentiometers by Alps, topped with 25-mm full-aluminium heads. All models employ potent power supplies.
Like all Lake People products, the new models G103-S Mk II and G103-P Mk II are manufactured entirely in the company's own workshop. Skilled specialists assemble select parts to form the innovative circuits designed by the team of developers around mastermind Fried Reim. By adhering to this policy, the Lake People company logo guarantees outstanding and long-lasting quality – tools, not toys.
The new headphone amplifiers G103-S Mk II and G103-P Mk II by Lake People are available immediately from specialist retailers and cma.audio. The prices are:
G103-S Mk II: 249.90 EUR
G103-P Mk II: 299.90 EUR