Mackie Announces All-New CR StealthBar
Mackie Delivers Its Legendary Sound in a New Compact Design for Desktop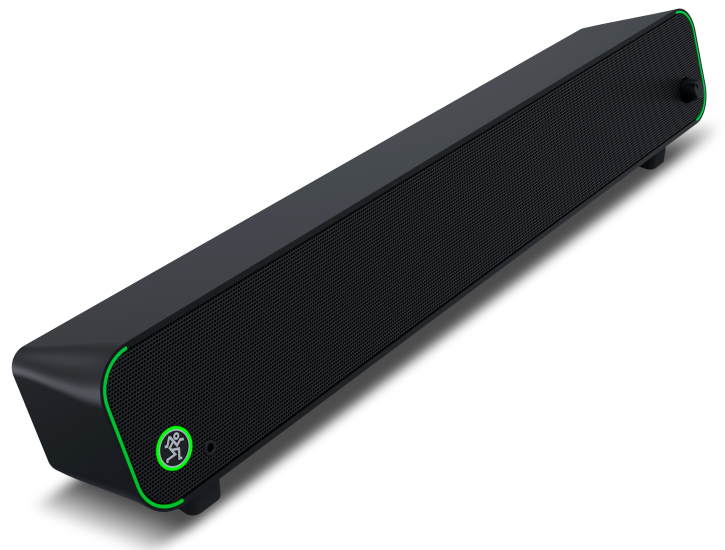 Mackie, a producer of high-quality professional audio products, today announces its new CR StealthBar. CR StealthBar is a compact desktop PC soundbar that is Bluetooth® enabled and equipped to bring high-quality sound to small spaces.
CR StealthBar was designed with three tone presets to enhance sound for a variety of uses. The presets include Music, Movie and Games modes, which can be activated easily with the click of a button. CR StealthBar offers customized placement, as it features a compact design that fits easily under most desktop monitors and also offers a taller set of feet to allow for positioning above monitor stands if desired.
"Mackie's roots have always been grounded in the mission of bringing quality sound and gear to everyone for all aspects of listening and creating. Our new CR StealthBar fits that bill perfectly," said Craig Reeves, Product Manager at Mackie. "Now, Mackie's legendary acoustics are available for small spaces that can't fit traditional speakers. This is truly the ultimate compact desktop speaker for gaming, music listening, content creation and more."

Convenient connectivity is featured, with USB connectivity for Mac/PC, 1/8" stereo input, and Bluetooth all available. For easy, private listening, 1/8" stereo output is also featured.
CR StealthBar will be sold on the website below and at participating retailers with an MAP of $99.99.