Soundtheory introduces Gullfoss Master
Track, Mix, and Master: Three Editions of Gullfoss for One Low Price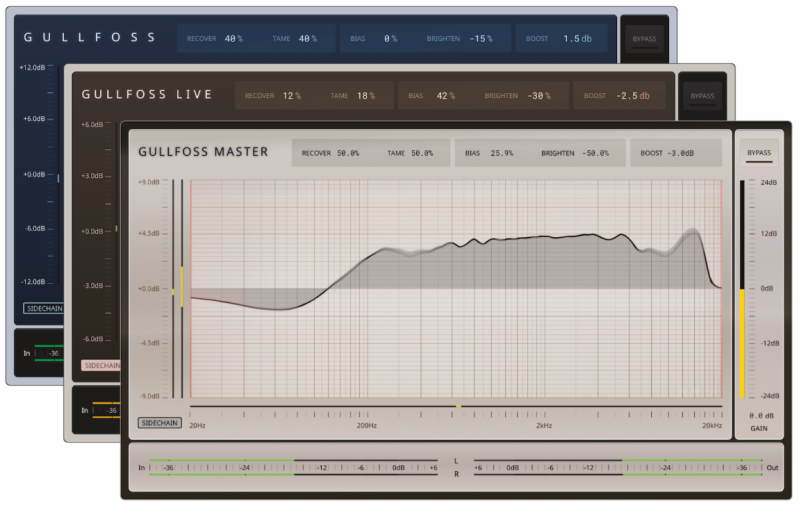 Soundtheory launches the third edition of Gullfoss, called Gullfoss Master. A major update to be released on July 15, 2021 introduces a no-compromise edition of Gullfoss with all quality-related parameters set to maximum. It is specifically designed for mastering engineers requiring the highest precision.
While sharing common feature sets, each edition is customized to perform best in each stage of the recording process: Gullfoss Live for tracking, the original Gullfoss for mixing, and now Gullfoss Master to put the final touch on your music.
Gullfoss Master allows for finer parameter adjustments and optimizes the auditory model for small gain changes. It also increases the internal precision, so that the processing noise floor is reduced even further.
All three editions of Gullfoss are now available to users in one easy download:
Gullfoss Master
Extended auditory model tuned for mastering
Finest parameter precision
20ms latency, higher CPU consumption
Gullfoss Standard
Suitable for most mixing and mastering applications
20ms latency, lower CPU consumption
Standard auditory model
Gullfoss Live
Suitable for live music mixing and tracking
Latency below 2ms
Minimal treatment of transients, leading to a different sound character
Price & Availability: 30% Introductory Discount!
Soundtheory will offer all three editions in one download for $199. Until the end of July there is a 30 % discount. Use code MASTER30 at checkout at the website below.
Current owners of Gullfoss will be able to upgrade at any time for no fee. There is a two week free-trial period with full functionality. New owners can purchase all three versions of Gullfoss at the original price of $199 on macOS and Windows.