Designed for Professionals - TENNAX Audiotechnik production start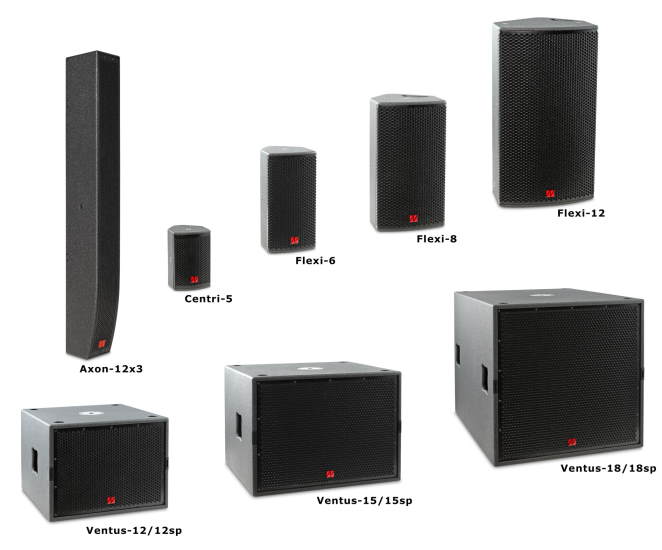 TENNAX Audiotechnik Deutschland today announced the start of its mass production of the entire product range. The TENNAX product family consist of five mid/high units and six powerful subwoofer solutions for outstanding audio performance. The VENTUS subwoofers (single 12",15",18") are equipped with a high-power long excursion transducers with 4" voice coil and are available in self-powered with an integrated 3-channel Class-D amplifier module with 4600W total power. The FLEXI series consists of three models: 6.5"/1", 8"/1" and 12"/1.4" full-range multi-purpose loudspeakers with rotatable horn. As an addition, TENNAX also offers the curved very slim and elegant column speaker AXON-12x3 and the coaxial 5"/1" multifunctional compact loudspeaker CENTRI-5.
All speaker cabinets are made of high-quality birch multiplex, are CNC milled, grooved, waterproof glued, screwed and coated with weather resistant Polyurea. TENNAX enclosures also provides multiple mounting points for U- and C-brackets as well as various wall, ceiling and mast holders. For mobile use, protective covers/bags and removable wheel boards for subwoofers are available. The modular product range with passive and active loudspeakers is designed for maximum flexibility and will be expanded with additional loudspeaker models in the future.
"After an unexpected turbulent 2020 we are finally at the point to disclose that the first production run of TENNAX loudspeakers is taking place", says Stefan Rast, CEO of TENNAX Audiotechnik Deutschland. "We invested heavily in manufacturing capacity, storage space, raw material and components the last couple of month. And now we are ready to go public with TENNAX."
TENNAX Audiotechnik professional audio solutions are available now.