MONACOR - The Audio Company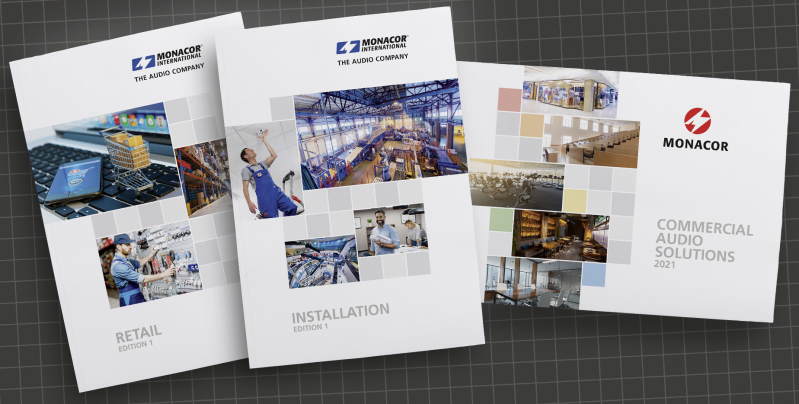 MONACOR INTERNATIONAL have taken advantage of the Covid-19 pandemic to reposition themselves in a new and forward-looking way. The new, international claim 'The Audio Company' unmistakably expresses what MONACOR INTERNATIONAL focus on, our core competence, PA technology.
The new website provides the digital interface between customer requirements and the company's solutions, offers and points of contact.
The new catalogues of MONACOR INTERNATIONAL are divided into the two fields of expertise 'Retail' and 'Installation' in order to provide even more targeted information. Customers from the installation sector will receive the new brochure Commercial Audio Solutions 2021 as well as the catalogue Installation Edition 1. The catalogue Retail Edition 1 is aimed at B2B customers from the retail trade.
In-house, product management, marketing and sales operate in teams in these fields of expertise in order to further optimise solutions, services and offers for the respective fields.
MONACOR INTERNATIONAL offers its partners much more than just technology. The new catalogues and brochures can now be downloaded or a printed version can be ordered at the website below.