Ambient Lockit Firmware 8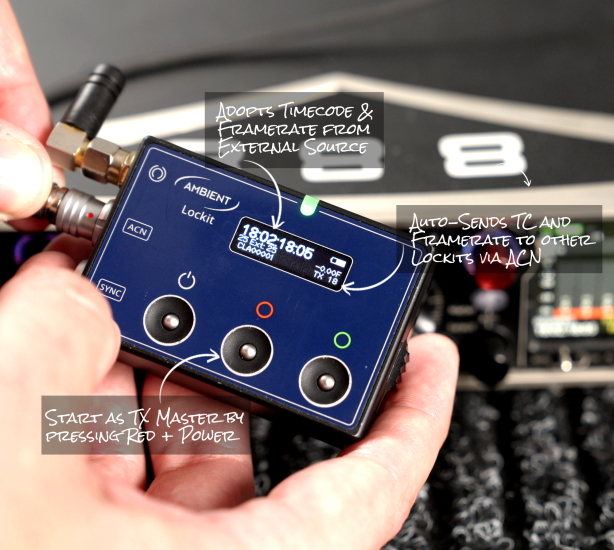 Ambient just released a major firmware update for our Lockit Timecode and Sync Family. Among other things, the current firmware comes with three helpful features, we want to highlight:
An improved TX Mode (NanoLockit, Lockit, LockitSlate, Lockit+) now allows to choose an external device to be the Master Clock on set and broadcast Timecode & Framerate through ACN
The TX Master will automatically adapt its speed to the LTC Timecode source
Lockit devices in the same ACN channel will automatically follow the TX Master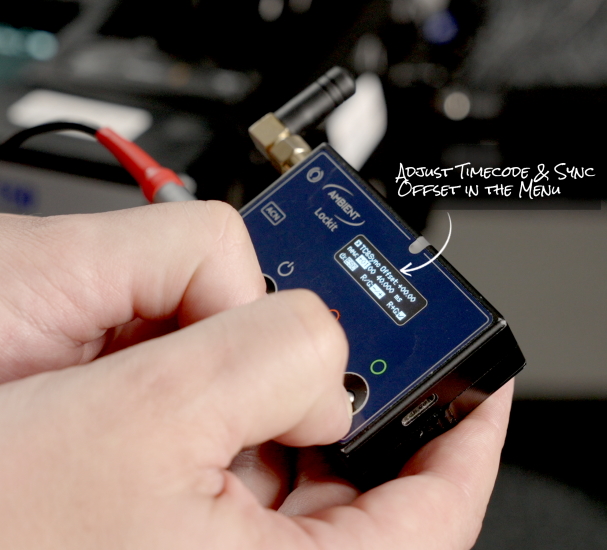 There are cameras that always lag behind for one or more frames even though they get the correct timecode fed in. Use the new Offset feature to solve that issue, which is available for the Lockit, the LockitSlate, and the Lockit+.
Adjust Offset individually for each device - directly in the display menu
Timecode and Sync Offset will be applied for all hardware outputs
In the Lockit+ Web Interface you now can also adjust the Sync parameters and the Offset settings of all Lockit devices.