Zoom ZSG-1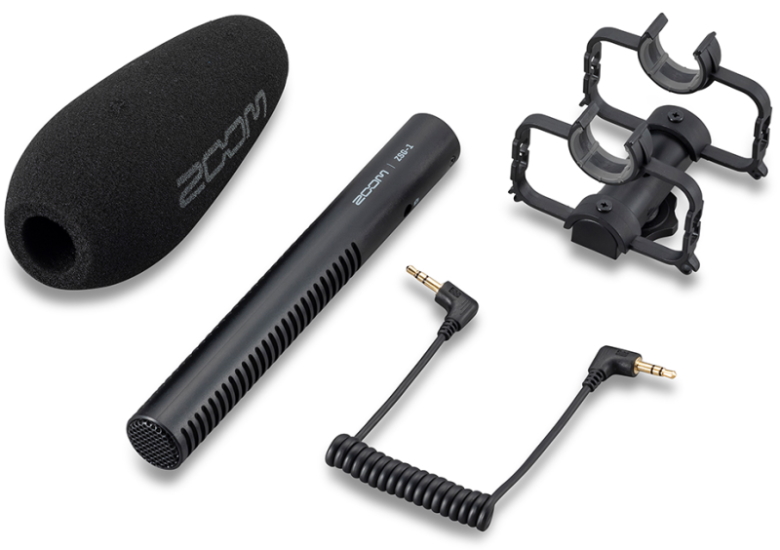 The ZSG-1 is an on-camera shotgun microphone designed for creators to elevate their audio. It's lightweight and highly directional, providing great sound in a variety of content capture scenarios. For creators on-the-move, the lightweight ZSG-1 mounts to your camera's hot shoe. Use the included 3.5 mm cable to connect to your camera and record high-quality audio directly to your video.
Phone cameras are great for 4K video, but the on-board microphones leave a lot to be desired. This shotgun mic will give you great sound, instantly elevating the quality of your social content and mobile videos. The ZSG-1 can be used off-camera, with a boom pole or pistol grip. Plugged into a recorder, it's a dynamic solution for capturing audio on location. With off-axis rejection and a tailored frequency response, the mono ZSG-1 is designed for highly directional audio, minimizing background noise. This is perfect for recording dialogue and creating sound effects.
Weighing just 3.3 ounces, the ZSG-1 keeps your rig light, helping you to be as mobile as possible. Included with the ZSG-1 is a specially designed shock mount made to reduce handling noise and vibration.
The ZSG-1 comes with everything you need:
ZSG-1 Shotgun Microphone
SMM-3 Shock Mount
WSM-3 Windscreen
3.5 mm stereo mini cable