Mackie Announces All-New Thump GO Portable Loudspeaker
Mackie's Thump Sound Goes Mobile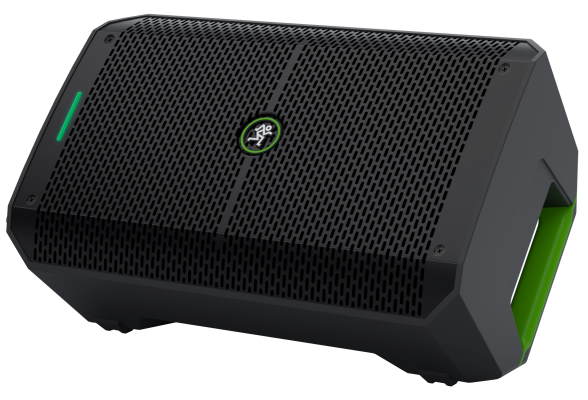 Mackie, a producer of high-quality professional audio products, today announces its new Thump GO Portable Battery-Powered Loudspeaker. This new 8" Bluetooth equipped model is designed in the legacy of Mackie's renowned Thump Series, but with enhanced portability.
"It's an exciting time for music lovers and musicians because we are seeing the return of live music. And there's a lot of time to make up for, which is where Thump GO comes in." said Matt Redmon, Director of Product Marketing at Mackie. "It's super portable, battery powered and easy to set up, so quite literally anywhere can become a stage. We wanted to give the world a convenient and high-quality sound machine that they can take advantage of and enjoy, and Thump GO is it; it's a professional quality loudspeaker with the portability of a boom box!"
Thump GO was designed to be used in any situation, thus it features the capability to run where AC power is unavailable. The loudspeaker comes with a removable, rechargeable battery pack that allows for up to 12 hours of use on a single charge. A tri-color battery life indicator is also built in for easy recognition of battery capacity.
Built with Mackie's legendary Thump Series legacy sound, consumers will enjoy advanced audio from its ultra-efficient Class-D amplifier, custom high-output 8" woofer, and 1" compression driver. Advanced options also abound, with four different Application Specific Voicing Modes, Feedback Eliminator, Music Ducking, and an Outdoor Mode option for enhancing sound in open-air performances.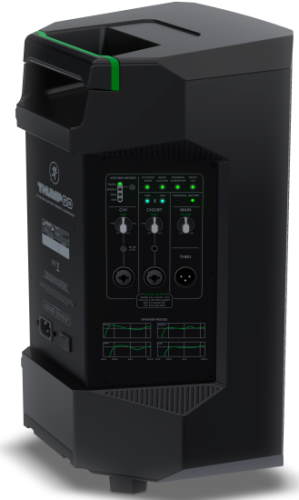 Thump GO weighs just 17.6 pounds for ultimate portability, and is designed with a solid, molded cabinet and tough feet that make it versatile and sturdy enough to act as a floor monitor if needed. When tilted on its side, Thump GO naturally sits at a 45-degree angle, perfect for enhanced sound distribution. It also comes with a standard size pole mount built in for mounting on a subwoofer or speaker stand when needed.
Versatile too, Thump GO is Bluetooth equipped, allowing users to stream music directly to the speaker and enjoy wireless freedom. Using the Thump Connect 2 App, any gathering is a chance for users to play DJ, as they can log in and easily adjust anything from EQ and Voicing Modes to channel levels and venue-specific presets.
Thump GO will be sold on Mackie.com and at participating retailers with an MAP of $399.99.