Ferncast software solution aixtream Wins RedTech Top Product Award during 2021 Radio Week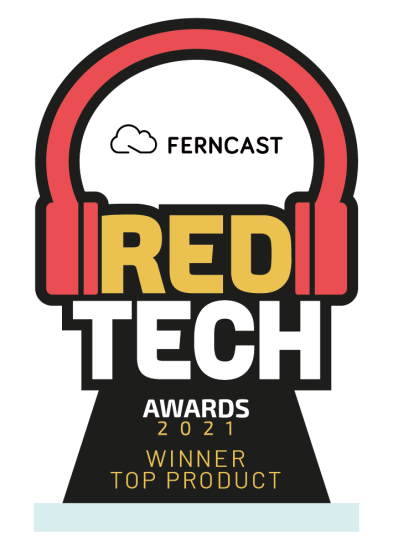 aixtream software, developed by Ferncast GmbH, is the recipient of the RedTech Tribe Top Product Award, presented during the 2021 RedTech Radio Week, organized in collaboration with French publication La Lettre Pro de la Radio.
Ferncasts software solution aixtream is a scalable software, running as server or VM installation. It is constantly being improved and new features are added. The newest version aixtream 2.0 has been released last week. It enables audio on demand processing including metadata insertion and opens new opportunities to handle podcasts and online libraries for any live audio application.
The RedTech Awards, evaluated by a panel of engineers and industry experts, recognize innovative technological achievements and excellence in the radio and digital audio sectors. Factors taken into account include product-market relevance; design; business/operational benefits; conceptual innovation; technical excellence and cost-effectiveness. Along with celebrating industry innovation, RedTech's goal with the awards is to help support our industry during these challenging times. RedTech is thus donating 10% of award proceeds to "Viva for Life in Belgium." Viva for Life is a charity foundation founded in 2013 by French-speaking public broadcaster RTBF, which raises funds mainly for the fight against child poverty in the country.
"We are very proud of all of the winners of this very first RedTech Awards," said RedTech Award organizers. "The radio and audio industry play an important part in everyday life at the best of times. It has also proven over the years to be a pillar of foundation during difficult times. It brings people together through information, entertainment, education and more and these past few months have reinforced its valuable role. Through the RedTech Awards, we honor the manufacturers and service providers who are often behind the scenes, but who very much play a key part in allowing the magic radio and audio to happen and to our touch lives."