Ferncast post-IBC Webinar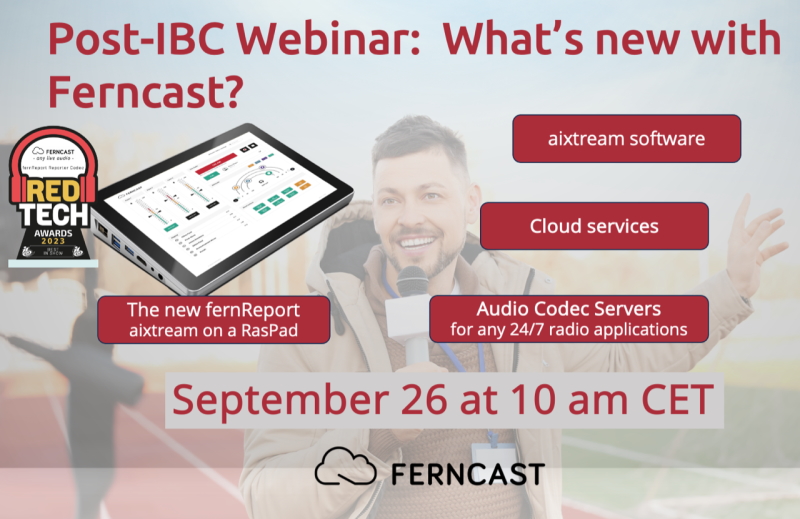 Ferncast, the audio logistics company specialized in 24/7 software solutions, will be hosting a free webinar titled 'Ferncast Webinar - News from the IBC' for people who could not meet Ferncast at the IBC 2023 or would like to learn even more about the newest products and services developed by Ferncast.
During this free event, Detlef Wiese and the Ferncast experts will present the new fernReport, the next-generation reporter codec designed for audio reporting in the field, live sports commentary and more at a highly competitive price. It is a compact solution, which combines aixtream software and the new RasPad 3, a portable Raspberry Pi Tablet with the largest touch screen available on such a device: 10-1-inch touch screen.
Ferncast will also present the latest aixtream software features and improvements as well as the new Cloud services Ferncast launches in October, which cover streaming, production and communication use cases and can be operated by the customers themselves or managed by Ferncast.They also include the option of subscription-based operation.
Register for the free Zoom webinar here. A recording will be sent to all registrants afterwards and published on Ferncast's YouTube channel.